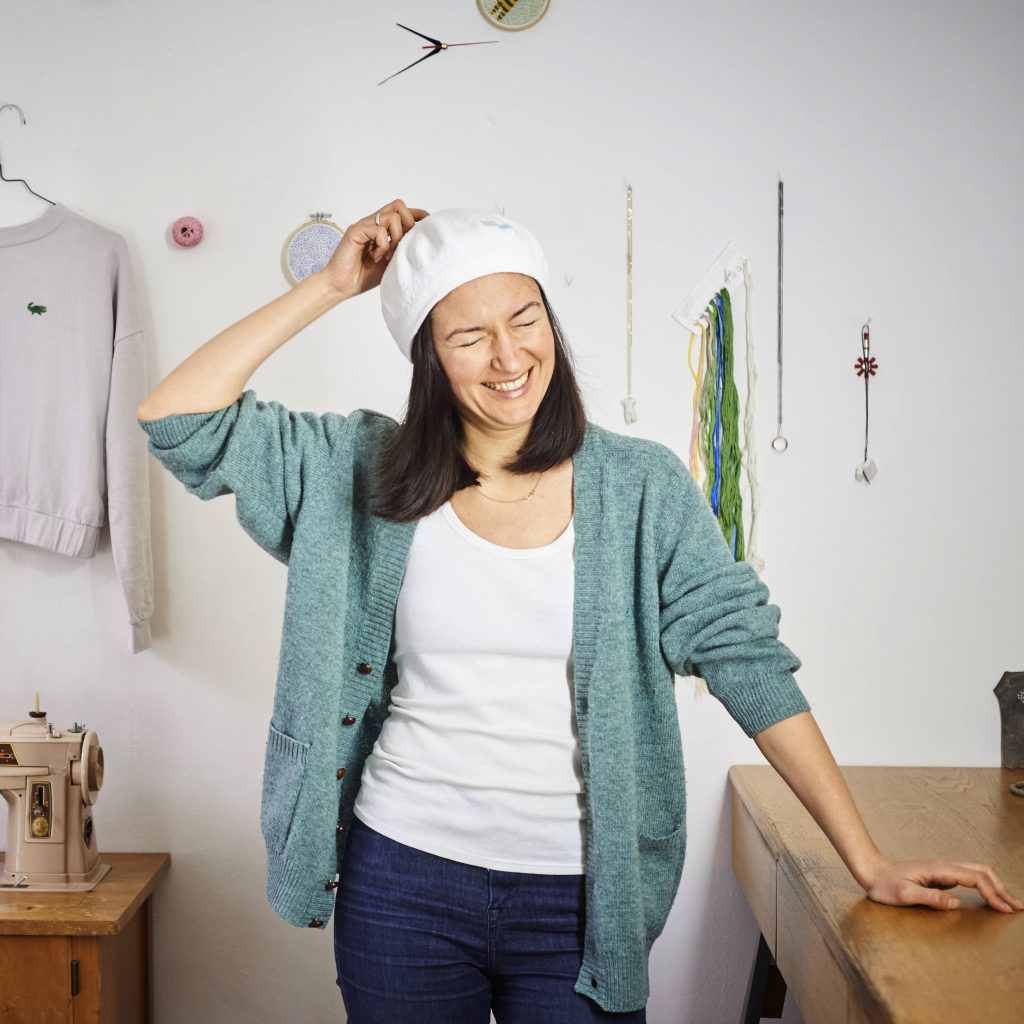 Hallo, ich bin Ekaterina.
Nach meinem Kommunikationsdesign Studium habe ich mich in Sticken verliebt.
Am liebsten setzte ich meine Stickereien dann ein, wenn ein beschädigtes Kleidungsstück damit aufgewertet werden kann.
Ich gebe Upcycling Workshops und nehme private Stickaufträge an.

Kontakt unter hello(at)ekaterina-haak.de
Folge mir auf Instagram!
Hello, my name is Ekaterina and I am a Germany-based embroidery artist and mender.
I stitch on all kinds of textiles to help reduce waste and overproduction.
I also give workshops on hand embroidery and visible as well as invisible repairs.
No time to learn?
Feel free to use my upcycling service! Send me an image of your damaged piece first and I will make you an offer.

say hello(at)ekaterina-haak.de
Follow for more on Instagram!